Metal Gate Fabrication
E-A Enterprises fabricates metal gates big and small, simple and decorative. Get the perfect gate for your needs.
Things to Consider When Building a Metal Gate
Metal gates are common in both residential and commercial buildings, enclosing spaces for enhanced privacy and providing a decorative element to houses, gardens and more. Here are things you will want to consider when creating your metal gate.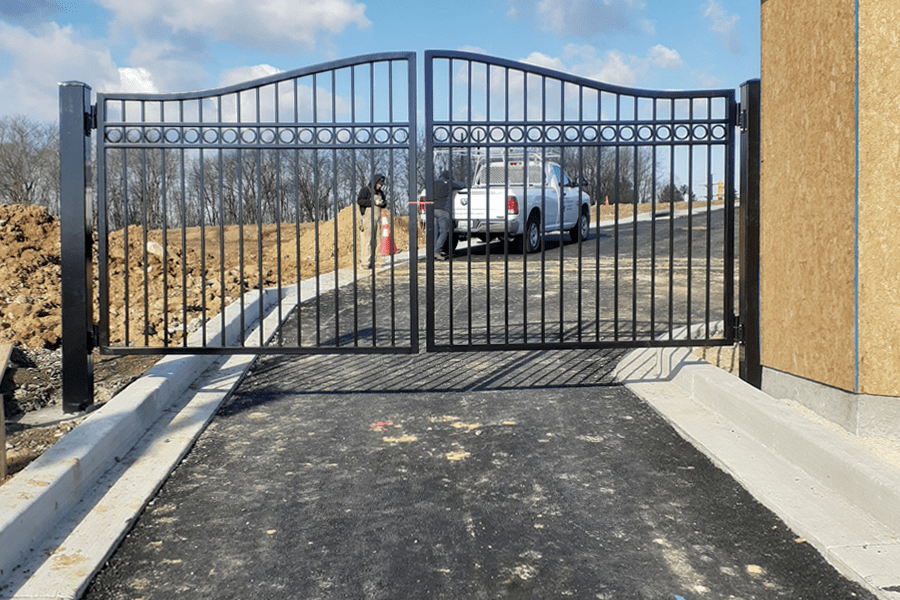 Gate Location and Size: There are many places to install a metal gate and each location generally needs a different size. Consider whether you need a metal gate for a road, an enclosed space, or a walking path. The metal fabricator you choose must be able to work with the size of your project.
Fence Compatibility: A metal fence gate should be compatible with manual or automatic opening systems depending on your needs. A good looking welded gate is great but won't work at all if it won't open. The gate should also be compatible with any other metal or other material fencing, not only in function but in design.
Gate Decoration: Some gates are meant to be purely functional, sturdy sheets of metal made to withstand wear, tear and even damage. Other metal fence gates are meant to be more delicate, adding an air of sophistication to a beautiful spot. When you look for a metal fabricator you want to be sure that you select someone who has experience with the kind of gate you need.
---
Get Started with Your Project
Here at E-A Enterprises we pride ourselves on building projects that meet your needs exactly, no matter what kind of gate you need. We fabricate gates of all kinds and can even weld metal railing to match. Our warehouse can handle metal projects of one piece or over 1000 pieces making size no issue. And when it comes to design E-A Enterprises has over 30+ years of experience crafting sturdy and beautiful gates. Not sure exactly what you need, we're here to help.
Give us a call or use our online quote tool today to get started building the gate you need.