Our Metal Fabrication Workshop Location
E-A Enterprises, LLC works with customers all over the Bel-Air-Forest Hill area and the surrounding regions to complete their metal fabrication projects.
Our Workshop Completes Projects Big and Small
One of E-A Enterprise's great assets is our state of the art workshop located at 341 Granary Road, Suite D, Forest Hill, MD 21050. Our workshop is capable of creating and storing welding and metal fabrication projects big and small, whether they are one piece or 1,000 pieces. We have the tools needed to weld, cut and finish all metals, no matter their strength, into the pieces you need.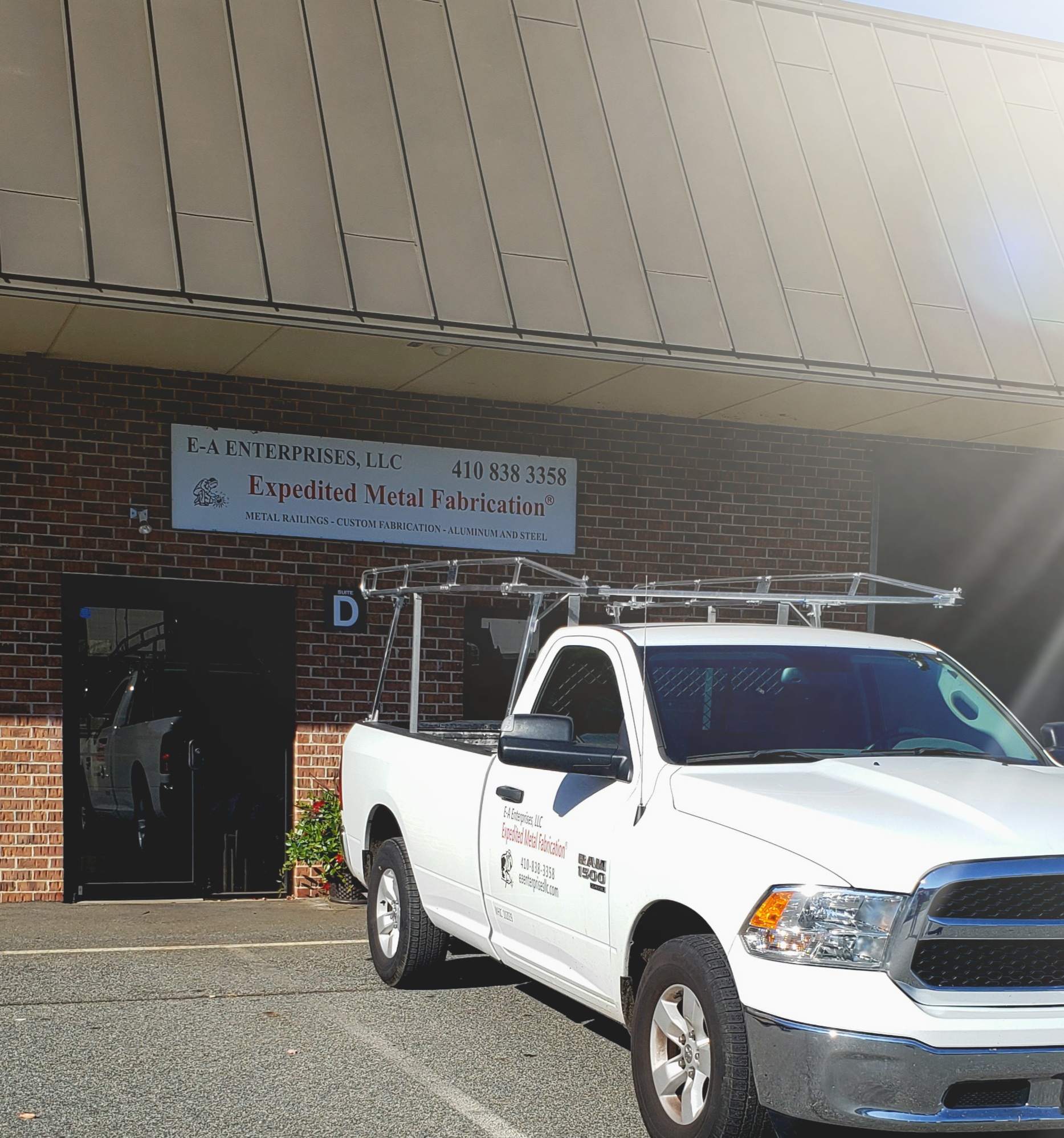 Serving the Maryland Area's Metal Fabrication Needs
With our central location we are able to serve customers from around the Maryland region including those from Forest Hill, Hickory, Bel Air, and Bel Air North. We are also located only 45 minutes from the center of Baltimore making us an excellent choice for those from the city with large projects. If you're in our region and need a metalworking project to be completed, look no further. We pride ourselves on getting the job done right and delivered on time. Need a project done quick? We have experience working with changing schedules, just let us know!
Not sure if your project's location fits into our service area? Give us a call today to find out!