Industrial Metal Fabrication
E-A Enterprises has the tools to weld and fabricate all kinds of industrial projects, big and small.
Things to Consider When Fabricating a Metal Industrial Project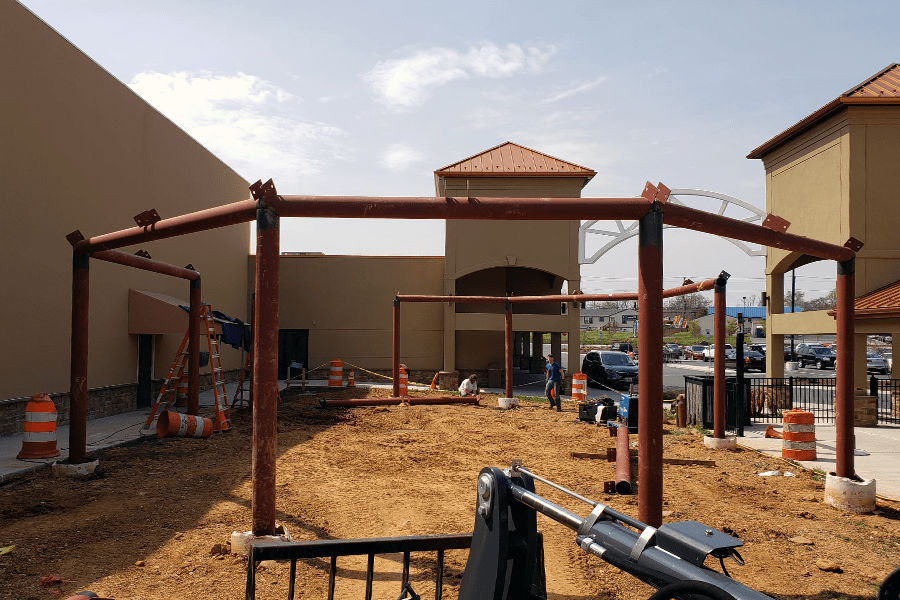 Project Type: Industrial metal projects come in many different types. For example, E-A Enterprises has fabricated industrial skip pans, scaffolding, metal pipe bollard covers and permanent pavillions among many other projects. It's important to find a metal fabrication partner who can accomodate your project type.
Size: Industrial projects can tend to be some of the largest projects a wedler can take on. Permanent pavilions can be as big as rooms if not bigger which make them difficult to store. Some industrial metal projects need to be made in one piece while others are made up of hundreds even thousands of pieces. E-A Enterprises can take on projects of any size, thanks to our spacious metal fabrication workshop.
Regulations: The hardest part of completing an industrial welding project is ensuring that you meet all regulations for the type of project you are working on. Regulations from governing bodies like OSHA and more are detailed and change over time, meaning that finding a partner who understands current rules is crucial to getting your project right. E-A Enterprise's experienced welders and metalworkers have been completing industrial projects to meet specifications for decades, our knowledge on regulations and expert skill making us a great choice for any industrial piece.
---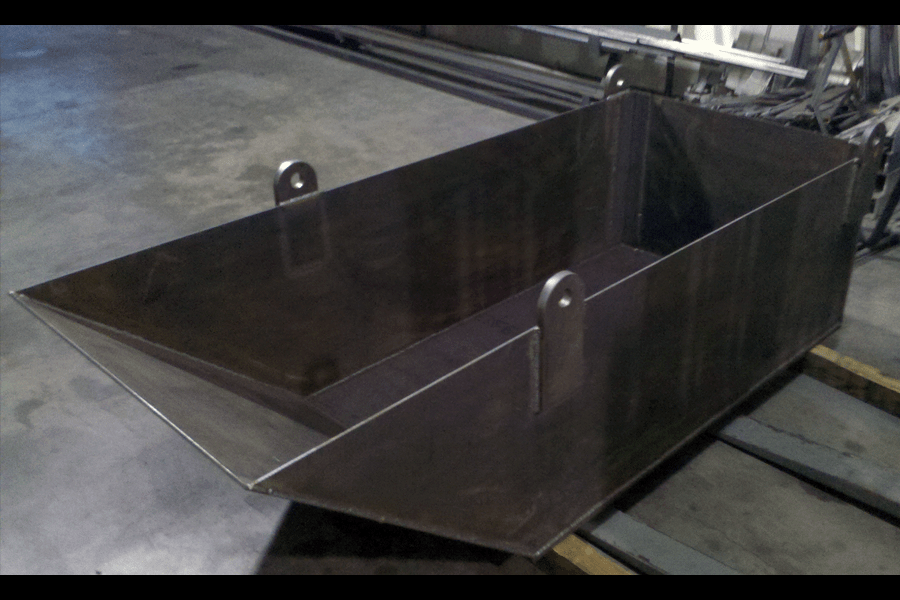 Get Started with Your Industrial Metal Project
If you've got a piece you need to meet certain design or safety standards for your industry, E-A Enterprise has the knowledge and skill for the job. Our metalworking experts have been fabricating industrial projects for decades and our warehouse is spacious enough to hold pieces of almost any size. We serve customers all across Maryland, providing custom metal pieces to individuals as well as businesses.
Give us a call or use our online quote tool today to get started building your industrial project.