Metal Ladder Fabrication
Need a commercial metal ladder with or without additional safety measures? Work with E-A Enterprises Metal Fabricators in Maryland to fabricate your metalworking jobs.
Things to Consider When Creating a Metal Ladder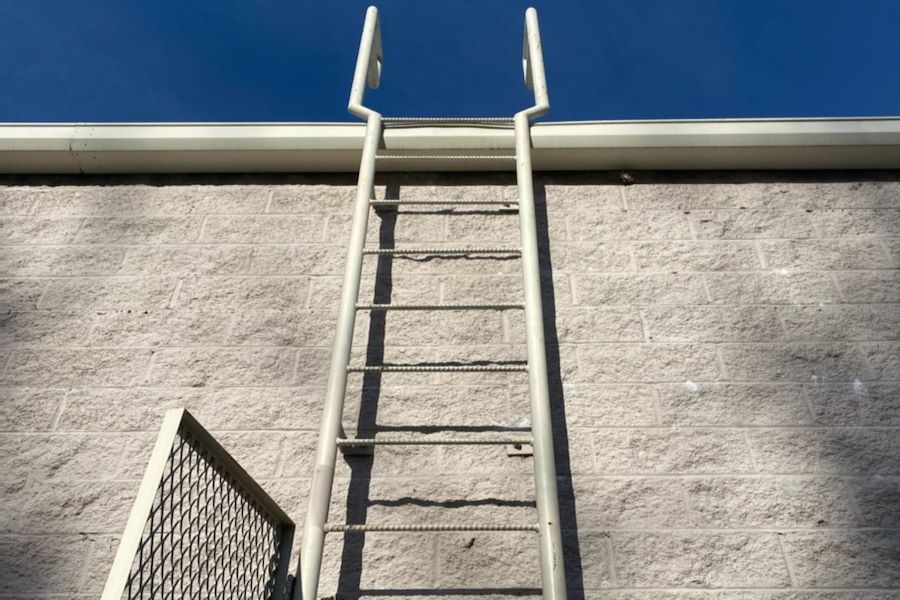 Safety Measures: Metal ladders can be made with a variety of safety features. It's important when designing a ladder that you take into account local and federal safety regulations and ensure you are remaining up to date with said regulations. For example before 2017 safety cages were the most common acceptable safety measure for welded ladders of a certain height. In more recent years regulations have changed, phasing out safety cages for a ladder safety system or personal fall arrest system. Here at E-A Enterpises we have experience welding safe ladders of all sizes for all kinds of establishments. We'll help you maintain compliance with regulations and fabricate a great product without the hassle.
Ladder Size and Mounting: When it comes to metal fabrication you need to be sure you have a metalworking company that can handle your project size and design. Metal Ladders can tend to be larger projects, particularly when they increase in length. E-A Enterprises' warehouse is fitted with the tools needed to weld any ladder project and the space needed to house it. We also have the experience needed to make sure your metal ladder is fabricated correctly, with the right amount of anchors in the right locations.
---
Get Started on Creating Your Metal Ladder
E-A Enterprises makes all kinds and sizes of metal ladders no matter what safety features or mounting styles you need. We have 30+ years of experience welding projects that are safe, functional and look great. Our metalworking workshop can hold metal projects from 1 piece to 1000 pieces. If you're in the Maryland area and looking to fabricate a metal ladder or order any other kind of welding project you've come to the right place.
Give us a call or use our online quote tool today to get started building your metal ladder.